1-1 Behavioural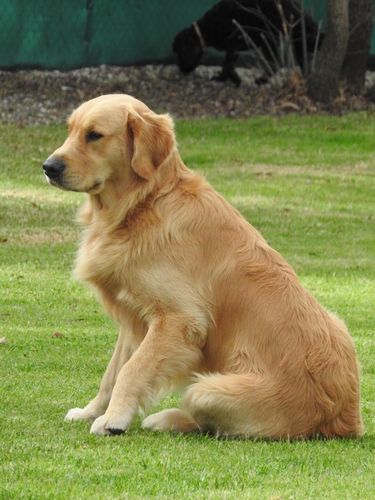 Experiencing the following problems?
digging
barking
jumping up
pulling on leash
possessive/guarding behaviour
urinating/defaecating inappropriately
hyperactivity
anxiety
insecurity /shyness
leash aggression and more...

Most dog owners will usually experience one, if not a myriad of problem behaviours with their dogs. Firstly, do not feel bad, or hard on yourself. Secondly, most owners will call for help with a behavioural problem when it seems to be at it's worst and they no longer can tolerate the said 'bad' behaviour. Usually the 'bad' behaviour has escalated from several little, if sometimes subtle, other small behavioural issues that have been overlooked. This is generally through lack of knowledge, and sometimes these behaviours have in fact been rewarded unconsciously, which in turn triggers the 'bad' behaviour they feel their dog is exhibiting. Once owners learn to understand their dogs, their body language, psychology, and how they communicate as a pack animal it usually makes perfect sense as to how and why their dogs have behavioural issues.

A consultation can usually achieve amazing results simply because the owner/s become enlightened and aware of what their dogs are really trying to communicate. Also owners will become aware that sometimes how they react, or do not react, can actually cause, or at least escalate, the unwanted behaviour their dog(s) are exhibiting. By having a consultation I can observe how you, the owner, interact with your dog and explain the behaviours which are normal and acceptable and those which are definitely not, and could escalate to even worse behaviour if not addressed appropriately. Everytime you interact with your dog you are constantly communicating with them, even if you are unaware of what you are actually conveying to them. Therefore, it is extremely important to learn how to shape and reward appropriate behaviour in order to instil good manners in your dog and diminish the bad behaviour.

For a private consult to discuss your issues please call 0438 730 428 or email - sonia@all4paws.com.au to make an appointment.

Cost - 1-1 consult held over 2.5 to 3hrs - $350