Puppy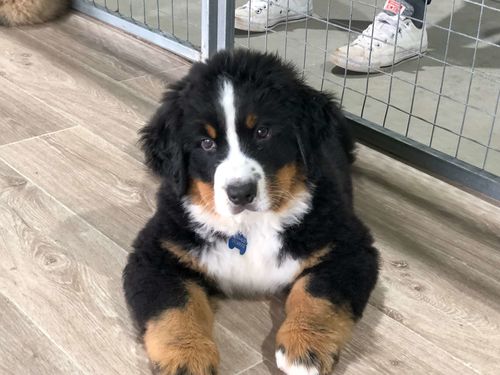 Have a new puppy at home or, getting one soon ?? A puppy consult is a great way to gain loads of information to help you set off in the best direction in raising and living with your new pup.
Why not consider booking a consult for the day you bring your puppy home or very soon afterwards!

The sooner you get your puppy off on the 'right paw' and start to help teaching your new puppy 'right' from 'wrong' the easier it will be to welcome them into your family or 'pack'.
I offer a puppy information session for owners to help them gain all the fundamental essential information to raise a nice calm dog. These sessions are great for busy owners who simply cannot commit to weekly puppy classes or, for those owners looking for more comprehensive information in regards to raising a dog, especially for owners new to raising a dog. The session is about how to understand your puppy and how to interact with them with the aim to raise a nice puppy into a lovely adult dog. Information and knowing how to convey what you are wanting from your puppy is extremely important to enable owners to have the dog that will be a wonderful happy family member and one that has good manners and behaviour.
Things covered in the puppy consult - crate/toilet training, good ways to interact and play with puppy, helping set up rules, boundaries and expectations and more.
Puppy information sessions run for approximately 2hrs at your own home at a time convenient for owners and include typed notes with the relevant information discussed at the consult in order to help keep everyone on the same page and heading in the right direction with their new puppy. Also owners will receive a follow-up email or phone call two to three weeks after iniital consult to check in and see how things are progressing and answer any queries or problems the owners may be experiencing.
If the puppy information sessions is something that would suit you and your familys' needs please contact Sonia on 0438 730 428 to arrange a booking.
Cost - 2hr puppy consult - $180.00